Homily for Tuesday of the Twenty-fifth Week in Ordinary Time
Preached on September 25, 2018 at the Archabbey Church of Our Lady of Einsiedeln, Saint Meinrad Archabbey, St. Meinrad IN
Readings: Proverbs 21:1-6, 10-13; Psalm 119:1, 27, 30, 34-35, 44; Luke 8:19-21
Family comes first because family came first. This is the guiding principle of many traditional households including those in Nazareth. Anyone who rejects this principle risks losing everything that family provides: a name, an identity, a home, a support system, a past, a present, and a future.
Jesus seems to reject this principle when He rebuffs His mother and His brothers in the Gospel (cf. Lk. 8:19-21). But, in fact, He offers a more important principle to the crowd and to His family: God comes first, even before family, because God came first, long before family.
Jesus risks losing everything that His earthly family provides by giving them the cold shoulder. Yet, in doing so, He reminds everyone that, in the end, no one, not even family, matters more than God, and nothing, not even what they have to offer, can ever outdo His grace.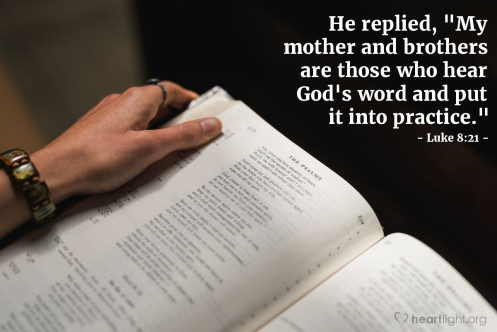 Article source: https://noelzamora.wordpress.com/2018/09/25/god-first-2/