Homily for Tuesday of the Fifth Week in Ordinary Time
Preached on February 12, 2019 at the Archabbey Church of Our Lady of Einsiedeln, Saint Meinrad Archabbey, St. Meinrad IN
Readings: Genesis 1:20-2:4; Psalm 8:4-9; Mark 7:1-13
The difference between soil and dirt is location. It is soil when it is outside; it is dirt once it gets in. This distinction is based on the study of ritual purity and pollution by the British anthropologist Mary Douglas. She defines dirt as "matter out of place" (cf. Purity and Danger: An Analysis of Concepts of Pollution and Taboo by Mary Douglas, p. 36).
Based on her definition, the issue in the Gospel today with the unwashed hands of the disciples (cf. Mk. 7:2) is not one of hygiene. That is a modern concept unknown to the Pharisees. Rather, it is an issue of location: dirt is supposed to stay out; it is never invited to the dining room table. Anyone who breaks this rule, according to the Pharisees, is nothing but a disgrace (cf. Mk. 7:5).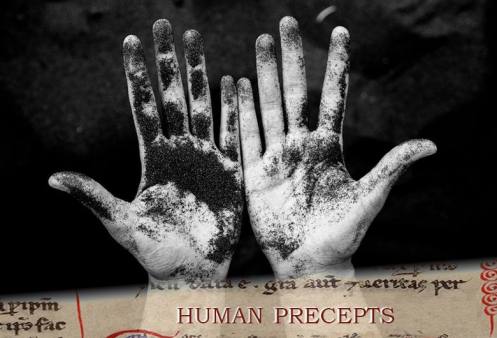 Jesus here does not make a public service announcement about handwashing. (Although we certainly wish that He does!) Instead, He turns the tables on the Pharisees. The issue, He explains, is indeed one of location. But it has nothing to do with the Pharisees trying to stay away from what is dirty (cf. Mk. 7:3-4). It has everything to do with them staying far away from God (cf. Mk. 7:6). The Pharisees fear that they might touch matters that are out of place. They do not realize that they have gotten out of touch with what really matters. This, Jesus says, is hypocrisy (cf. Mk. 7:6): a heart out of place.
Today, the Lord asks us where we plan to place our own hearts. The location, He tells us, makes all the difference.
Article source: https://noelzamora.wordpress.com/2019/02/12/location-location-location/